We've all been there. Your favorite band is touring, but the shows are sold out, resellers are charging exorbitant fees, and the show isn't in your hometown. You have to book a hotel room, a train, or hire a babysitter; it becomes an ordeal. Enter Veeps.
Veeps allows users from around the globe to directly access live concerts, music and events via high-quality live stream. Just buy a ticket, and when it's showtime, log in to your account and watch from any of your smart devices.
As a global business with a presence in North America, Latin America and Europe, Veeps has diverse needs when it comes to payments and commerce. The right tooling, suitable payment methods and multiple payment processing options are crucial to their day-to-day function. We spoke with Kyle Heller, Co-Founder and CPO at Veeps, to learn more about their business needs and how Primer has been able to help.
Veeps had noted that payments was one of their engineers' biggest pain points from the get-go, stressing the need for a smart and easy-to-maintain solution to run their operations with minimal overhead. Kyle explained:
Looking for a solution built on insider expertise
Veeps wanted to work with someone that could match their payment ambitions. As a small yet fast-growing team, they needed to ensure they'd get valuable insight, something Kyle was keen to point out:
Primer is 100% agnostic, which provides a high-level overview of our merchants' commerce ecosystem and needs. Veeps came to us for advice, and our experts were eager to offer input. 
We've heard it many times before at Primer: Payments can be complicated, time-consuming and tedious to tackle. With our Universal Checkout, you get the best checkout integration with low code, allowing you to connect any global payment processor or method you wish to use. You can also build sophisticated and powerful Workflows for your payments and commerce stack with a few simple clicks. Kyle was surprised by how easy it was to get started: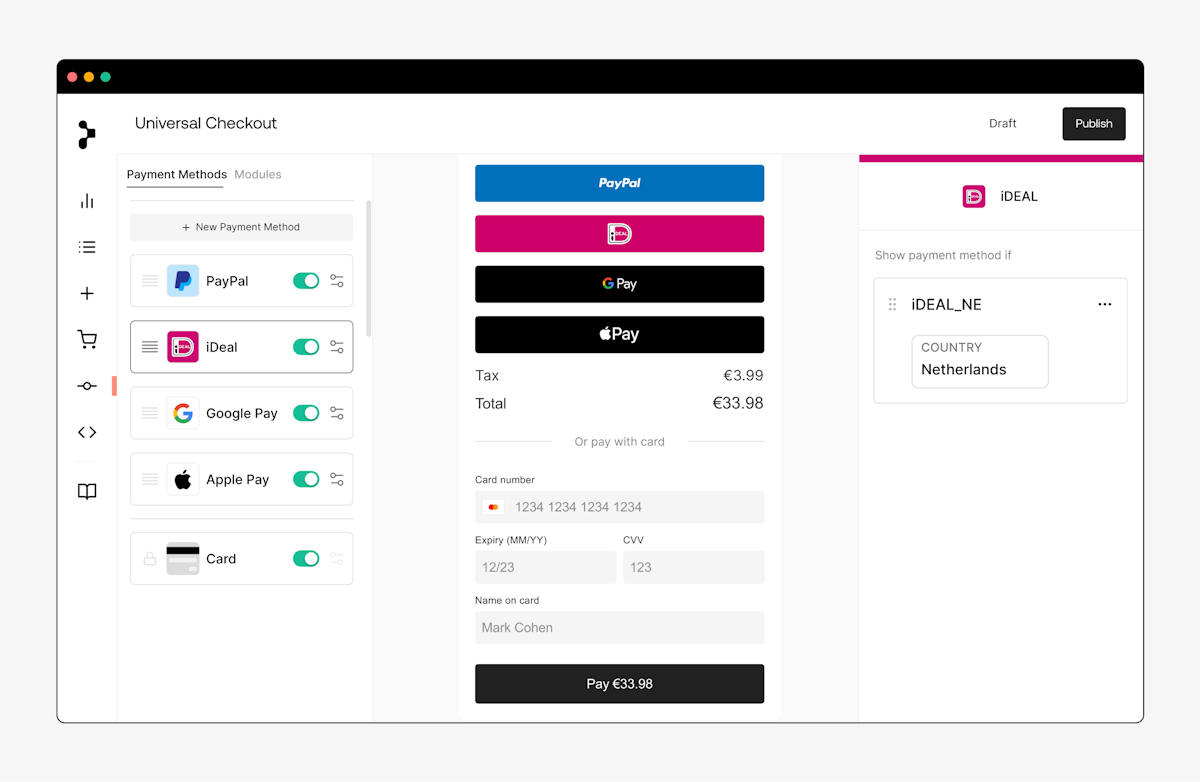 While anyone can integrate Primer (it's really that easy), we're always there to support—our goal is to help merchants get the most out of the platform. As Veeps continues growing and expanding to new markets, speed, reliability and efficiency are top of mind.
Adding local payment methods opened Veeps up to new markets
As a growing company, Veeps' priority is to expand and succeed in new markets, which is why they have an iterative approach to testing and understanding customer needs. For example, they've received countless requests for local payment methods from users in Germany, Belgium and the Netherlands in recent months.
While the Veeps team works hard to accommodate their users, in the past, reacting to such requests proved very difficult. Adding new payment methods to their existing checkout flow was time-consuming and labor-intensive.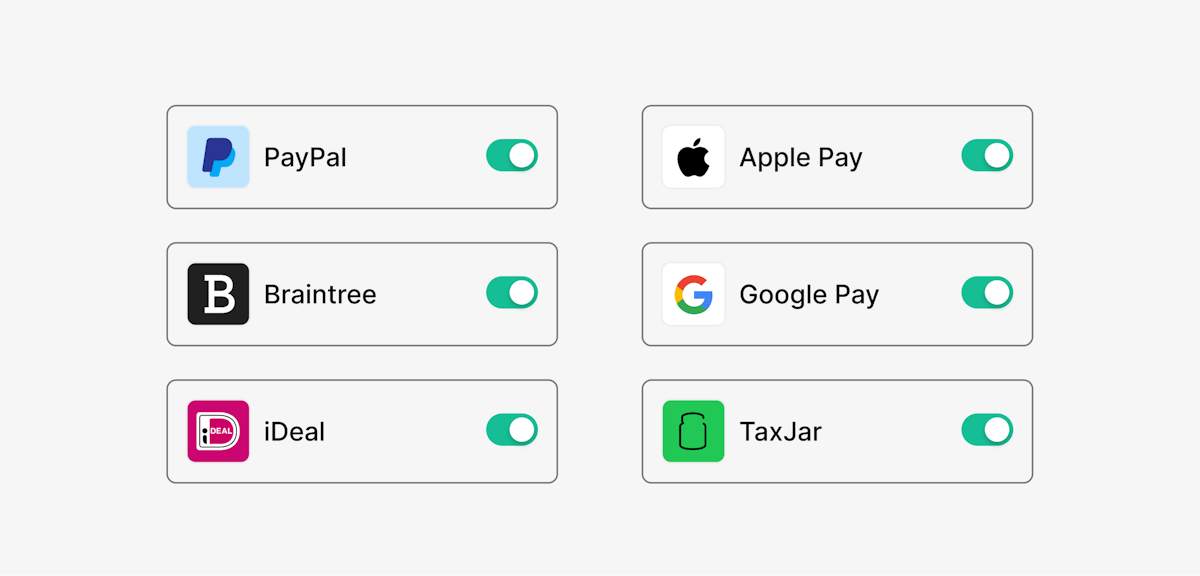 A centralized view of the data that matters
A unified view of their payment and commerce infrastructure is essential to Veeps. They wanted to see all their payments data across their entire payment stack, including key indicators such as acceptance rates and top declines, without having to scroll through multiple tabs or dashboards. 
As a Ticketmaster/Live Nation subsidiary, the Veeps team was used to getting their reports from huge, dedicated data teams. When they communicated this challenge to us, we built a reporting API they could use to populate their artists' dashboards. Since working with Primer, the Veeps team's workload has been significantly reduced by getting consolidated data in fewer steps.
More about commerce & financial ops >>
Managing all commerce flows in one place
Another big challenge for Veeps has been managing their broader commerce stack, particularly taxes. As a U.S.-based company, they're all too familiar with varying tax rates based upon state and the type of product on offer. And all this before considering the regulatory implications of operating in Europe, Latin America and Asia. 
When they shared this issue with us, we pointed out that Veeps could add TaxJar with no code to efficiently calculate tax at checkout. Any commerce or payment service on Primer, AKA Connections, can be added to a workflow with a simple click of a button.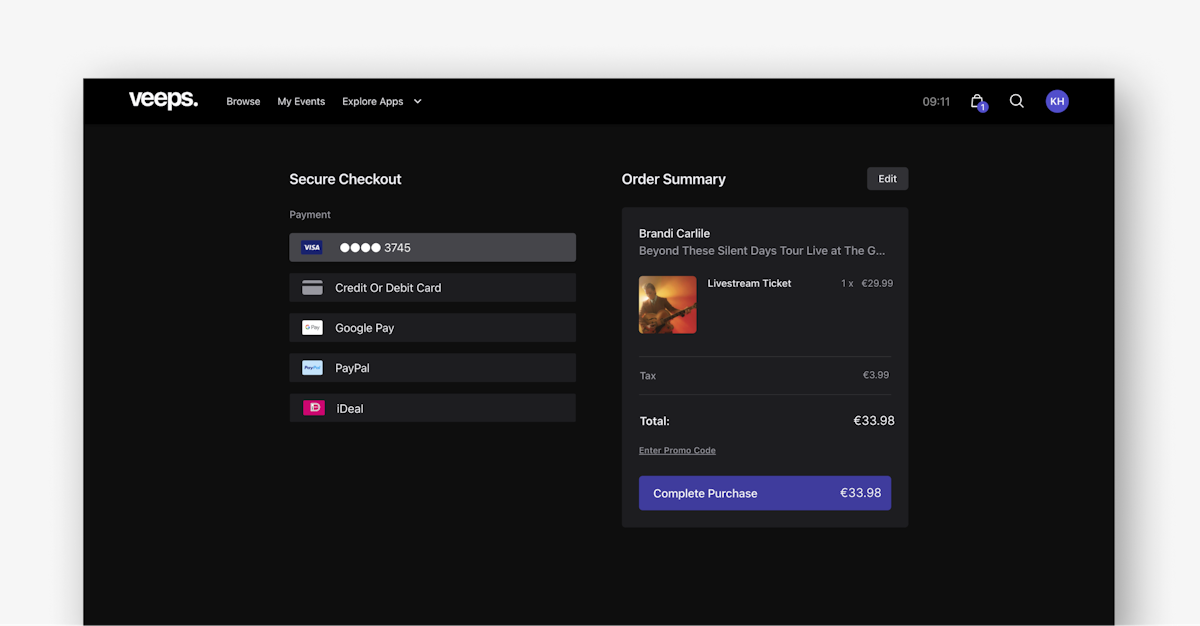 Kyle sums things up nicely:
---
Want to leverage payments for growth like Veeps?
Get in touch with us
.