"We wanted to unify payment operations"
Kilo Health supports over 4 million customers globally, with a collection of health and wellness subscriptions apps and digital products. Kilo Health's diverse product range and 'borderless' customer community attract multiple market segments, demographics, and devices.

Across the company group, there are 10 merchants, all with different setups and underlying payment providers. That's where Vytautas Šernas came in.
Early in 2020, Vytautas migrated from product management into a new "Head of Payments" role to support and optimise payments across the company and create the best buying experiences for each customer
Before a centralised payments team was formed, every product manager had to factor in the complexities of payments. Each product team shared common challenges around risk, performance, and cost.
The centralised team also aimed to build a single, unified integration for all their payments too. However, they quickly ran into challenges with traditional payment service providers (PSPs).
There wasn't one 'perfect' PSP that could successfully support every customer across every product in every region, and he wasn't comfortable with "all our eggs in one basket". The merchant-facing support teams at their payment service providers also weren't proactive in enabling Kilo Health how to drive the best performance.
Vytautas realised he needed to maintain multiple payment providers, but manage them all through a single unified integration.
It was quickly obvious this wouldn't be easy to build in-house - hurdles like PCI Level-1 compliance certifications would take months, even years to complete. Instead, they started by evaluating different off-the-shelf 'payment orchestrators', but they found their products to not deliver.
Kilo needed to find a modern partner - beyond legacy orchestrators - to help them unify their entire payments stack. That's where they found Primer.
"Easy to integrate, easy to use, and looks intuitive"
Kilo Health chose to partner with Primer to provide their unified infrastructure for payments.
Kilo Health were quickly able to test out their first use cases and realise their vision for a single payments integration.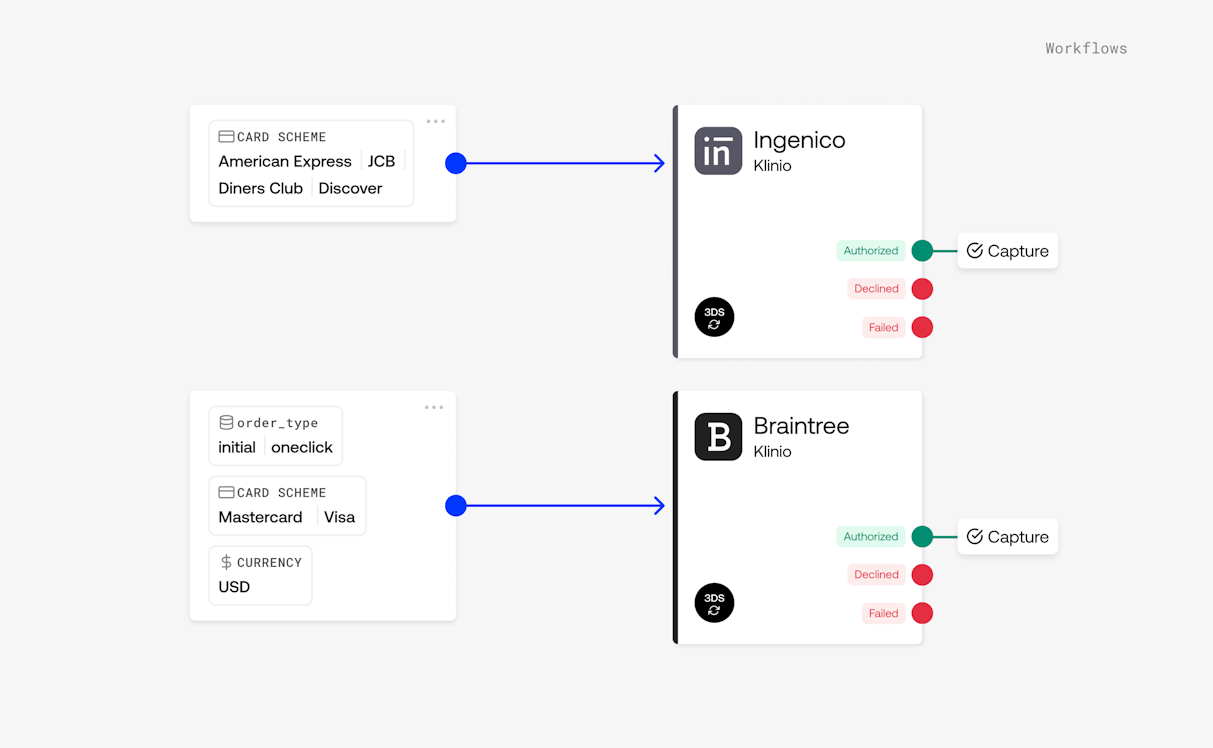 Vytautas and his team prioritised their use cases for Primer.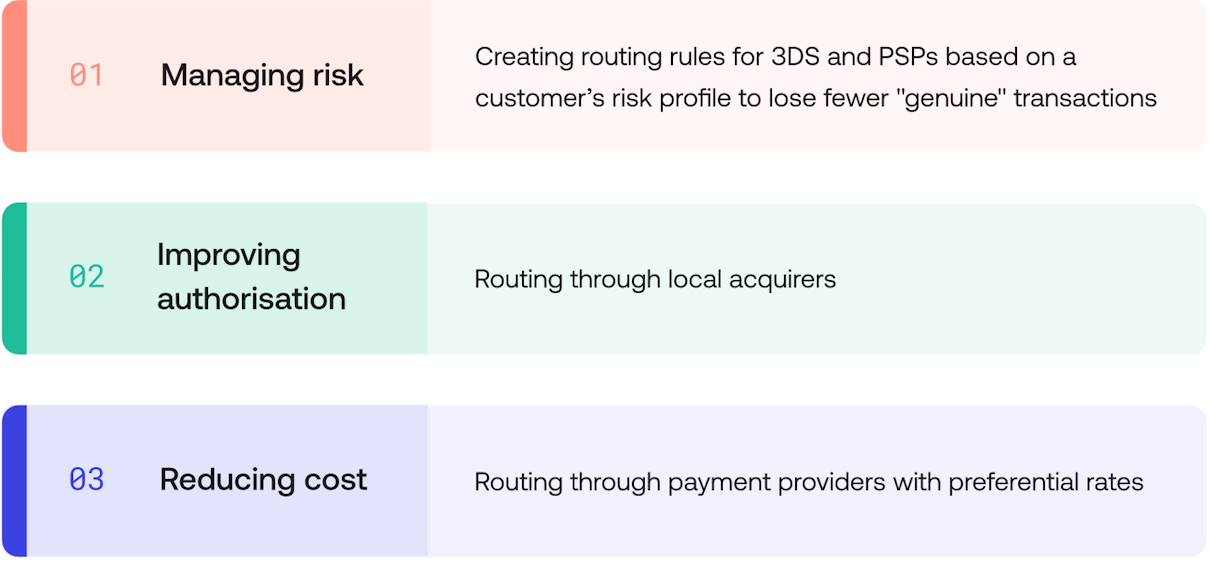 To manage risk, the payments team could use Workflows to control how payments are routed from riskier country markets and individual customer metadata like risk scores.
Workflows can also be used to route payments to specific local acquirers. With Primer, 
 Kilo Health could leverage their commercial relationships and volume with all their underlying payment processors - ultimately testing payment volume through a wider range of processors for specific markets.
It's easy to route payments and report on performance within the Primer dashboard.
 Insights from testing informed how the payments team wanted to iterate on their strategy for optimising payments.
Kilo Health use Primer to manage create and control their checkout experience. Together 
 with workflows, they can manage seamless 3DS experiences. In future, they're planning to add alternative payment methods to optimise for conversion in different markets.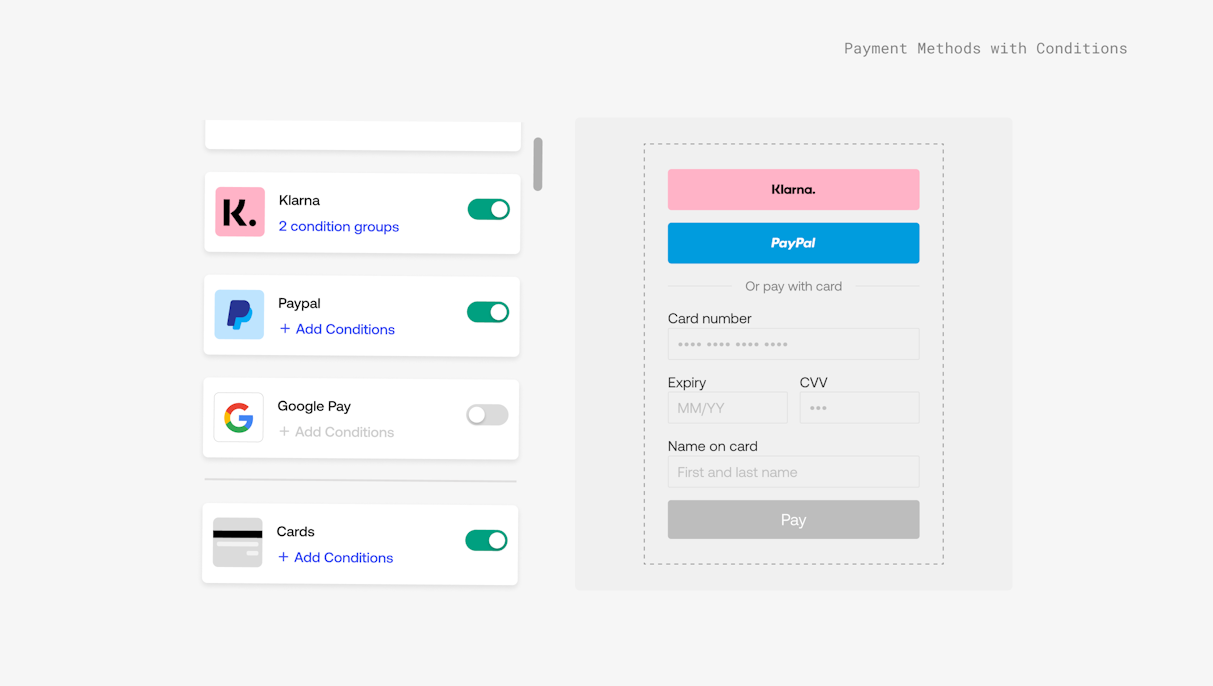 Unlike other payment services he tried, Vytautas and his team were able to work closely together with the customer success team at Primer to deliver the solution they needed and shape the roadmap on both sides.
With Primer, Kilo Health have found a platform and partner to unify and optimise their entire payments operation.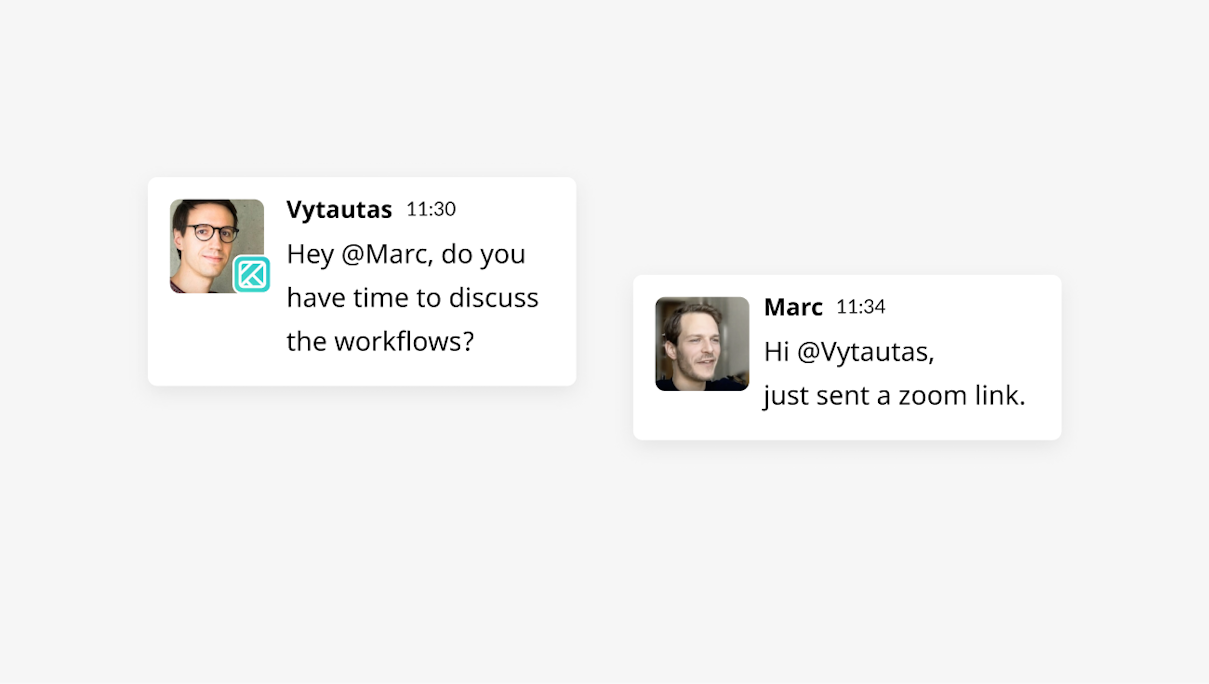 Payments optimisation is directly impacting the bottom line of Kilo Health's subscription business as they can process more transactions successfully.
As well as higher payment performance, there's higher people performance. 
 Multiple product and risk teams are now 'freed up' from handling payments or being roadblocked by engineering.
Risk management is also not relying on the technical teams for our merchants. With the Primer API, we're shifting the routing to the Primer side.
As the product teams and payments team look to build out their roadmaps, 
they rely on Primer to continue to deliver a unified payments infrastructure.
What's more, Primer is uniquely positioned to feed into and shape the payments strategy at Kilo Health. With a larger view of the market and an ever-growing marketplace of connections, the customer success team can inform Vytautas and his team of new opportunities and best practices.