Primer sandbox accounts come pre-configured with everything you need to test your integration!
We offer a special Primer Sandbox Processor that can be used in the Sandbox environment. You can also use the Processor and Payment Method Sandbox environments directly, without using Primer Sandbox Processor to test card payments.
The Primer Sandbox Processor is automatically added to your account and set up in the Workflows as 'Primer Test'.
You can use the Primer Sandbox Processor to speed up the following card payment tests:
process test card numbers to trigger various scenarios listed below
perform successful tests with a mocked version of supported payment methods
📘
Supported Payment Methods with Primer Sandbox Processor:
For card payment, you can use the following test cards to simulate scenarios:
Use any 3 digit CVV and future expiry date.
| Scenario | Network | Card Number |
| --- | --- | --- |
| Authorization Success | Visa | 4242 4242 4242 4242 |
For all mocked payment methods provided by the "Primer Sandbox Processor", you can trigger the desired outcome of the "Authorization" in the payment method UI on our web SDKs.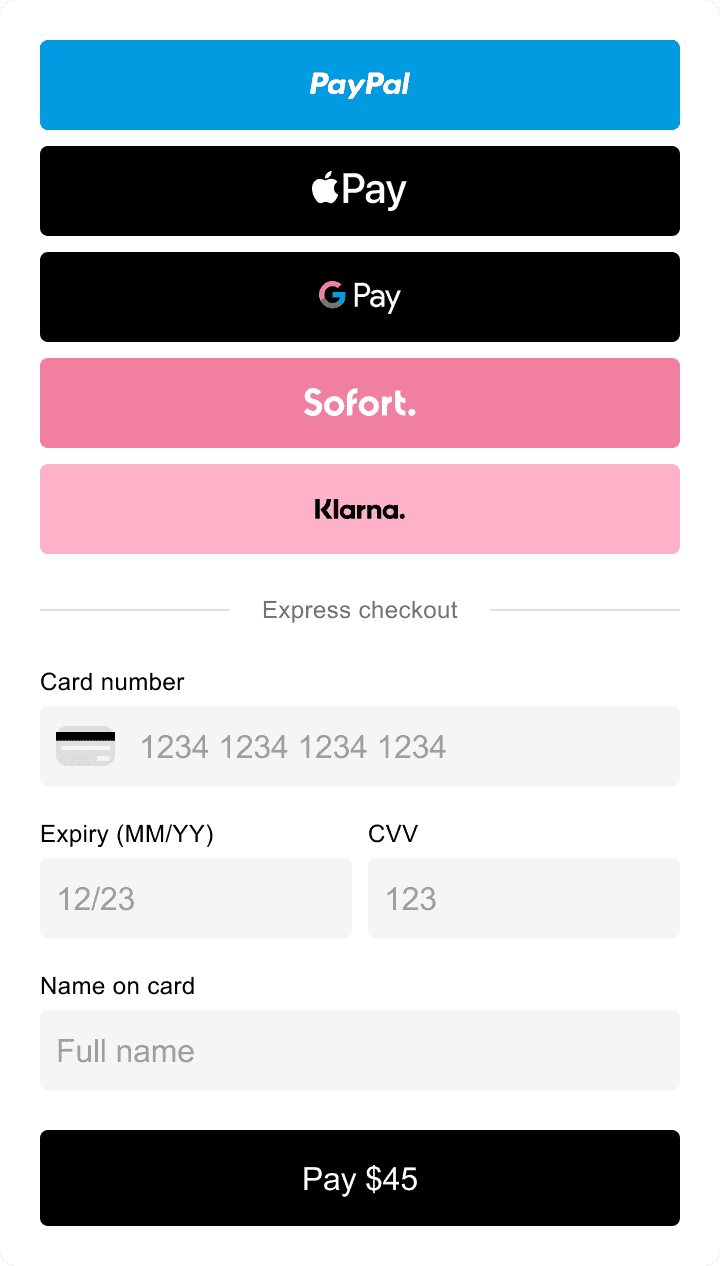 Some payment methods and processors allow for sandbox testing. View the public documentation of the individual connection to learn more on if this is possible.
⚠️
Card payments in Sandbox
For PCI-compliance reason, only test card numbers are allowed in Sandbox. A payment will fail if a non-test card number is used.
Card payments in Production
No error will be raised in production for using a test card number
Your account is pre-configured to trigger 3DS when a payment is made with EUR or GBP as the currencyCode. All other payments will not use 3DS. You can change this behavior by updating Workflows using the dashboard.
See Testing 3DS & Go Live Guide for details.