A full-suite payments platform for cards, wallets, and IPP in APAC
A single payments platform to accept payments anywhere, on any device
A BNPL payment method offering shoppers to pay in 4 interest free instalments
The financial suite for global success, helping you spend less on fees and mo...
An eWallet app that lets users store debit or credit card details to make onl...
Tap into Asia's most popular e-wallets and payment methods with Alipay+
An easy, secure, and private way to check out using your iPhone or iPad with ...
The fastest growing buy now pay later omni-channel platform in Asia
United States-based payment gateway service provider, allowing merchants to a...
The most popular online and in-store payment method in Belgium
A global payments network built on modern bank rails
A Polish payment method that allows users to make instant payments using mobi...
An online payment solution that processes PayPal, Venmo, credit and debit car...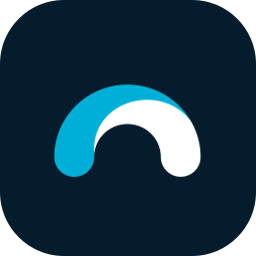 A secure plug-and-play Open Banking solution to tailored to your needs to boo...
A strategic payment partner for online payments, subscriptions and marketplaces
Change
Change integrates custom donation options and carbon-neutral shipping directl...
A BNPL payment method offering shoppers to pay in 3 or 4 interest free instal...
Provides a simple way to accept BTC, BCH, DAI, ETH, LTC, DOGE, and USDC payme...
Cybersource offers a complete portfolio of online and in-person services that...
Dana is an Indonesian e-wallet that allows users to safely make cashless and ...
A Uruguayan financial tech company specializing in cross-border payments in e...
dotPay lets you issue digital bill and send to collect payments from your cus...
Connect to hundreds of payment methods in Latin America, through a single pla...
An Open Banking platform with full stack capabilities for payments and data i...
emerchantpay is a leading global payment service provider for online, in-app ...
A real-time guaranteed online bank transfer in Austria
The service enables customers of the 14 participating banks to perform interb...
The first Account-to-Account (A2A) instant payment solution in France, and ex...
Fiserv offers a full range of efficient in-house and outsourced payment solut...
Manage your sales tax, VAT, and GST obligations seamlessly through one API, g...
A mobile wallet app that lets you instantly pay bills, buy load, send money, ...
The most popular online banking payment method in Germany
Accept any customer payment, from anywhere in the world.
Easily collect payments from your customer's bank account
Make quicker, more secure payments in apps, on the web, and in stores.
A mobile wallet that you can use do cashless payments for Grab services and m...
Enable consumers to pay online through their own bank
Ingenico provides smart, trusted and secure solutions to empower commerce acr...
Interac is the local debit network of Canada
Offer direct payments, pay after delivery options and installment plans in a ...
Let customers pay in 6 weekly, interest-free instalments whilst receiving you...
A digital wallet to simplify mobile payments by associating your mobile numbe...
MobilePay is a digital wallet covering all payment needs
Offer multiple payment methods in a uniform way using a simple and clear paym...
Offering payment processing & fraud solution to merchants, partners & acquirers
The most popular voucher payment method in Portugal
An account-to-account payment provider, connecting over 150 million bank cust...
Nets Easy offers several popular local payment methods
Nexi drives progress by innovating technologies and simplifying digital trans...
Nuvei (Safecharge)
Processor
We are the payment technology partner of thriving brands. We provide the paym...
Accept cross-border payments by enabling AliPay+ and WeChat Pay for UK merchants
OpenNode
Accept low-cost Bitcoin payments
OVO is a digital platform for simple payment and smart financial services
P24(Przelewy24)
Payment Method
The most widely used online banking based payment method in Poland
Pay. is an all-in-one payment provider for all your payment transactions
Connects banks, merchants, payment service providers and consumers, to enable...
PayNow via Fazz
Payment Method
Bank transfer payment method in Singapore
The faster, safer way to send money, make an online payment, receive money
An online payment method in Portugal
A payment gateway that offers 20+ popular payment methods for Finnish customers.
PayU enables local and cross-border payments and innovative financial service...
A world leading open banking platform. We use our global network and local ex...
Design and sell custom products online with print-on-demand drop shipping
Quickly and easily transfer funds to cover your purchase, or receive money an...
Rapyd is a payments platform that inserts fintech services into any app
Take the border out of your cross-border transactions with Reach
Drive higher sales and reduce fraud and other operating costs
A standardized payment method for bank-to bank transactions within the Europe...
ShopBack PayLater
Payment Method
Pay in 3 instalments. No hidden fees or interest
Thailand's leading Mobile Wallet with the most secured, smart and simple paym...
End online fraud, drive revenue & increase user retention with all-in-one int...
Provides a 100% financial guarantee against fraud and chargebacks on approved...
Sofort, also known as Pay now with Klarna, is a popular online banking method...
Stitch
A cloud-first, open source platform for rapidly moving data
A suite of payment APIs that powers commerce for online businesses of all sizes
Cloud-based automation of sales tax calculations, reporting, and filing.
Accept crypto payments from any wallet volatility-free with next day settlement
Build better financial experiences using open banking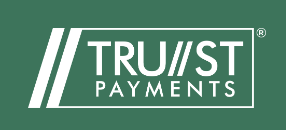 Trust Payments
A simple and fast online banking payments solution
The most popular mobile payment method in Switzerland
Ability to make payments to a receiver's telephone number instead of an accou...
An open payments gateway that allows merchants and PSPs to process transactio...
Programmable building blocks for coupon, discount, referral, and loyalty camp...
Open banking powered account to account payments.
Accept WeChat Pay to tap into cross-border payments from Asia
The largest payment processor in Europe
A Merchant Services and Payment Processing Provider Offering a Payment Gatewa...
Xendit is a payment gateway that helps businesses make payments simple, secur...