Quick look
Zenyum leverages payments to optimize on-the-ground localization and overall growth.

With the help of Primer's infrastructure, it took only one year for Zenyum to triple its global reach from 3 to 9 markets.

Zenyum dramatically reduced costs and dev effort with Primer as its single, no-code payment infrastructure.

Connecting local BNPL providers like Atome made Zenyum's products accessible to all.
Ever heard of smile cosmetics? Thanks to innovative companies like Zenyum, gone are the days when you could only fix your smile by donning a mouth full of metal braces.
In 2018, Zenyum launched with the mission to improve oral care routines and make high-quality dental products more accessible to customers across Asia. Their products include anything from dental floss to electric toothbrushes, teeth whitening tools and discreet invisible braces, all co-developed with a team of experts in the field.
Today, the Singapore-based company sells across 9 Asian markets, including Malaysia, Japan, Vietnam, Indonesia, Thailand and Taiwan. Each market offers a plethora of local alternative payment options, like digital wallets, buy now, pay later (BNPL), bank transfers and more. While fully invested in offering payment methods their customers would love, as the business expanded, integrating new payment options and managing a fragmented payment stack became an increasingly unpalatable ordeal.
So, in 2021, one year ago, Zenyum went live on Primer to unify and grow its payment stack for accelerated market reach in Asia. In honor of Zenyum's first anniversary, we met with Julian Artopé, Co-Founder and CEO, to hear his key take on the role Primer's played in their business over the past year.
Localizing Zenyum across Asia through payments
Zenyum was selling in Singapore, Malaysia and Hong Kong with regional payment integrations. To maximize their localization efforts, other than their Singapore headquarters, Zenyum set up satellite offices across the region, making it a point to hire staff on the ground to truly tap into local nuances and consumer behaviors.
With the APAC region's digital economy boom on track to hitting a jawdropping $2 trillion USD in transactions by 2030, combined with online shoppers choosing businesses with more localized payment options, Zenyum realized that leveraging payments would help expand their total addressable market in a meaningful way.
When scoping out payment automation solutions, Zenyum noted that most payment orchestrators were focused on Europe and the Americas. Julian explained why this couldn't possibly work for them:
On the other hand, Primer clearly stood out to Zenyum as they were investing in partner Connections on a global basis, including APAC.
Julian mentioned how they insisted that the ideal payment automation platform would have to grow with the business. The ongoing introduction of more payment and commerce services on Primer reassured the Zenyum team that their stack would effortlessly scale over time to match their diverse clientele's needs.
Tripling market reach with 1-click integrations
From the get-go, Zenyum set its sights on integrating as many local payment providers as possible.
However, the team quickly discovered that onboarding and managing the individual payment methods in each market was daunting, not to mention costly.
The team tried to figure out the best way to expand their stack.
New payment methods set up in minutes
Julian told us that before Zenyum started using Primer, it took them much longer to get one payment method integrated—with many different backend setups, not including end-to-end testing their Payments Team had to do before go-live.
Today, the Zenyum team simply needs to pop into their Primer dashboard and click to enable new payment methods. They then use Workflows and Universal Checkout to test how the new payment option would look to customers.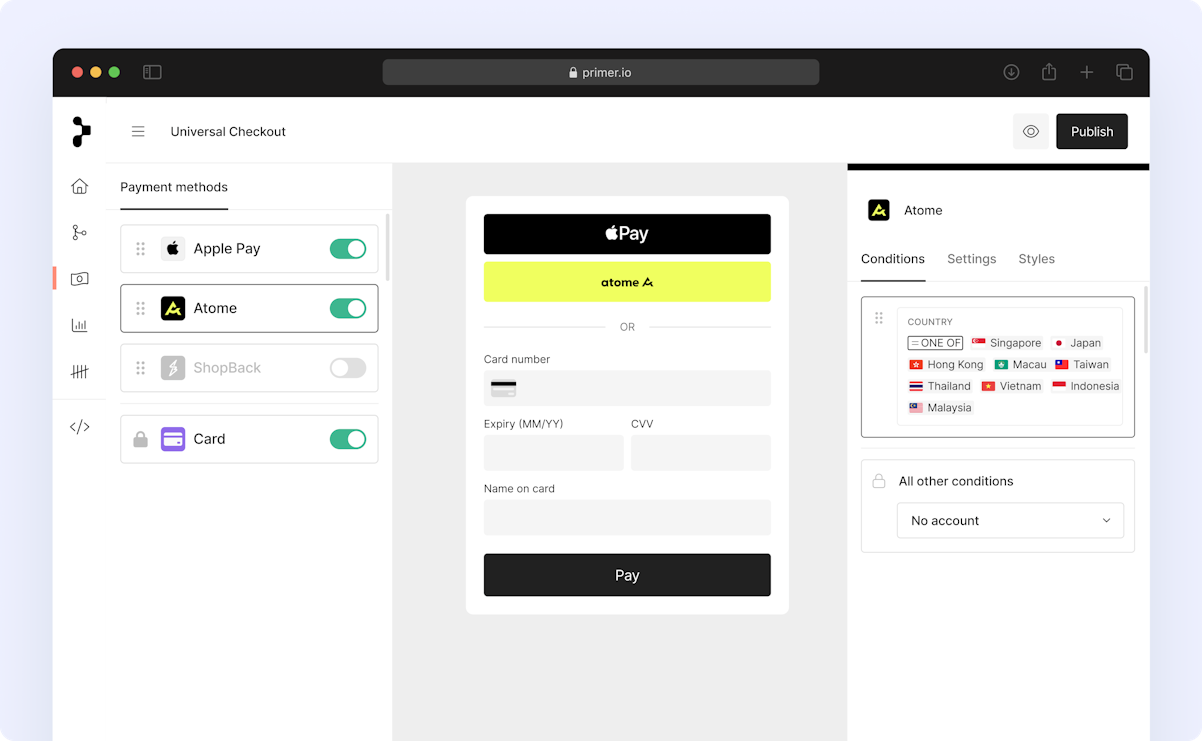 Julian pointed out another unique aspect of Primer: the option to ask for any payment or commerce service across the web, coupled with Primer's guidance.
Already having the payment partners in the Primer ecosystem helps kickstart discussions with them, offering Zenyum the flexibility of picking the lowest transactional cost they could incur from a payment.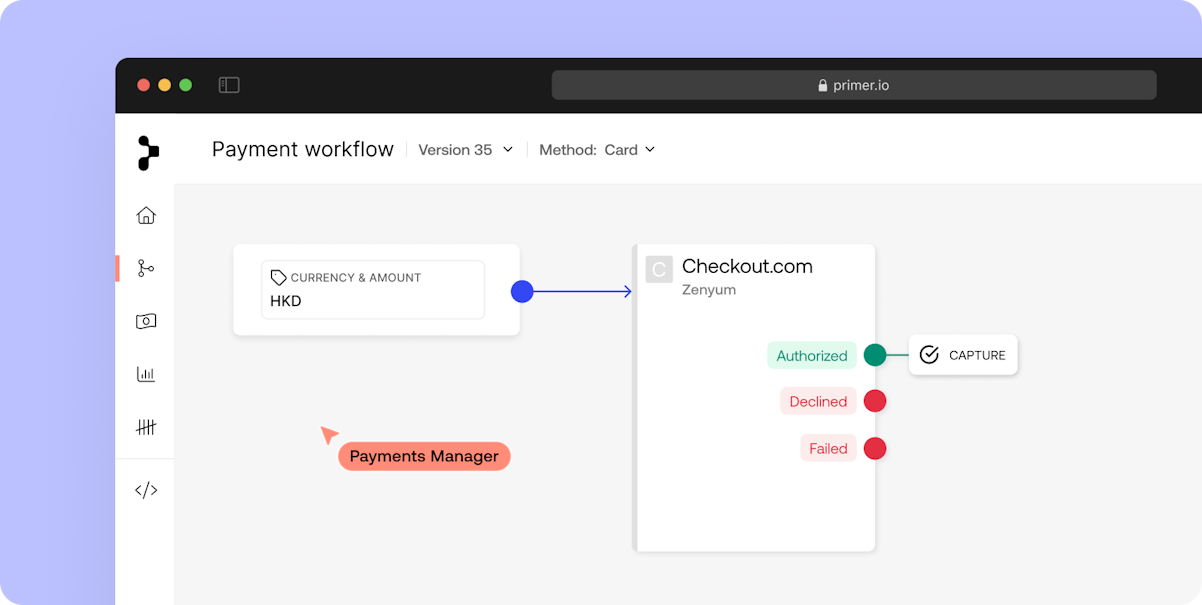 Empowering shoppers with flexible BNPL options
Zenyum's core mission is designing products and experiences to help as many people as possible smile more. Sometimes, price can be a barrier, so they decided to offer buy now, pay later payment options at checkout. That's when Zenyum decided to add Atome to their payment stack.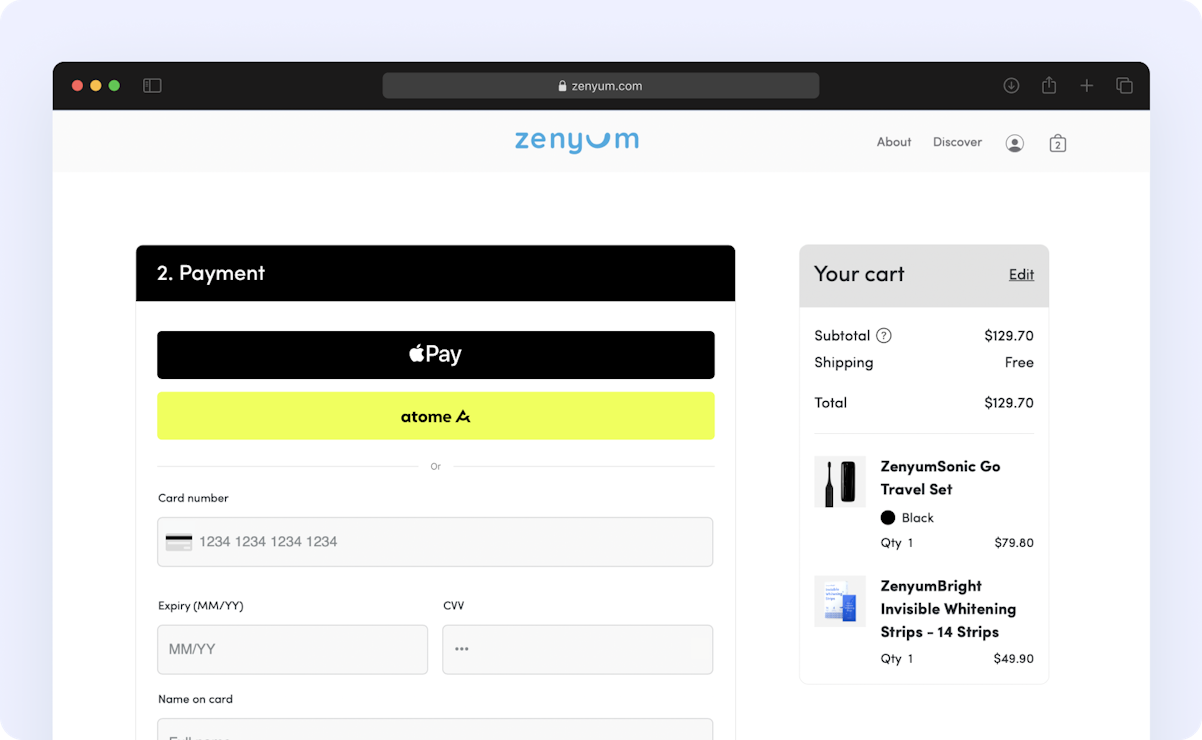 Atome is a leading buy now, pay later solution in Asia. The BNPL provider processes payments across 10 markets in APAC for 15,000+ retailers at multiple touchpoints: physical stores, on web and mobile. One advantage Julian mentioned is Atome's strong brand visibility and online presence.
Jeremy Wong, Head of Strategic Partnerships at Atome, agreed with Julian:
Similar to other BNPL providers, Atome offers a 3-month interest-free payment plan, but they stand out by also offering payments equally split over 6 months, or even 12 months in some markets. This can make a huge difference at checkout, encouraging shoppers to click that Pay button faster.
In fact, Zenyum's payment volume increased after adding Atome to their payment stack via Primer. Julian discussed the partnership:
Jeremy elaborated on why it's beneficial for merchants to integrate Atome via Primer: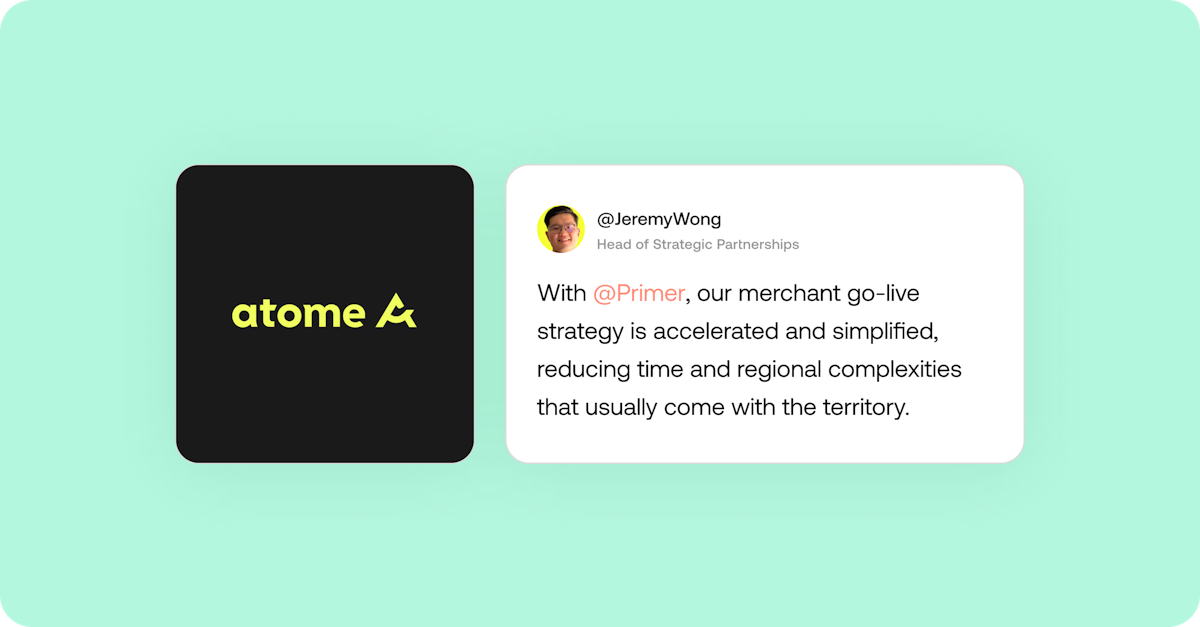 What's next?
Looking ahead, Zenyum plans to enhance their localization to more markets by studying regional consumer habits, then adding the best local payment methods to their stack.
Primer's singular ability to integrate any third-party payment or commerce service, such as fraud prevention, loyalty programs and niche-specific payment providers, all with no code—serves Zenyum well. Both teams are currently scoping an accelerated payment and commerce roadmap that will fortify Zenyum's hold on its current and future regions.
---
Want to leverage payments for growth like Zenyum did?
Get in touch with us
.