Primer's new and improved features this month enable you to access the platform faster and more securely, enhance customers' payment experience, optimise for payment success and streamline your operations overall.
In case you missed it, have a peek at all the exciting product announcements we shared in our 2022 Primer Product Keynote.
Connections
We're continuously adding even more Connections to Primer. This month's new Connections include:
Payment methods 
Fraud prevention tools
Dashboard
SSO login with Google. Sign up securely with existing company logins, rather than creating a new account to work with Primer.
Create support tickets in Dashboard. Get the help you need from Team Primer by contacting us directly from your Primer Dashboard. Simply hover over your account name at the top right corner and select Contact Support from the dropdown menu.
Dashboard UI upgrades. Noticed something different lately when working with Dashboard? We've given the UI a facelift, so it's now even more intuitive to use. 
Search and filter. You can now search by metadata using the general search functionality in Dashboard, and filter items by decline reasons. 
Universal Checkout 
Headless Universal Checkout (beta). A headless version of Primer's Universal Checkout is now available on iOS and Android. This version lets you use Universal Checkout with your custom UI and move quicker when making design changes, while still having Universal Checkout capture sensitive PCI card data. Get in touch with us if you'd like to join this beta.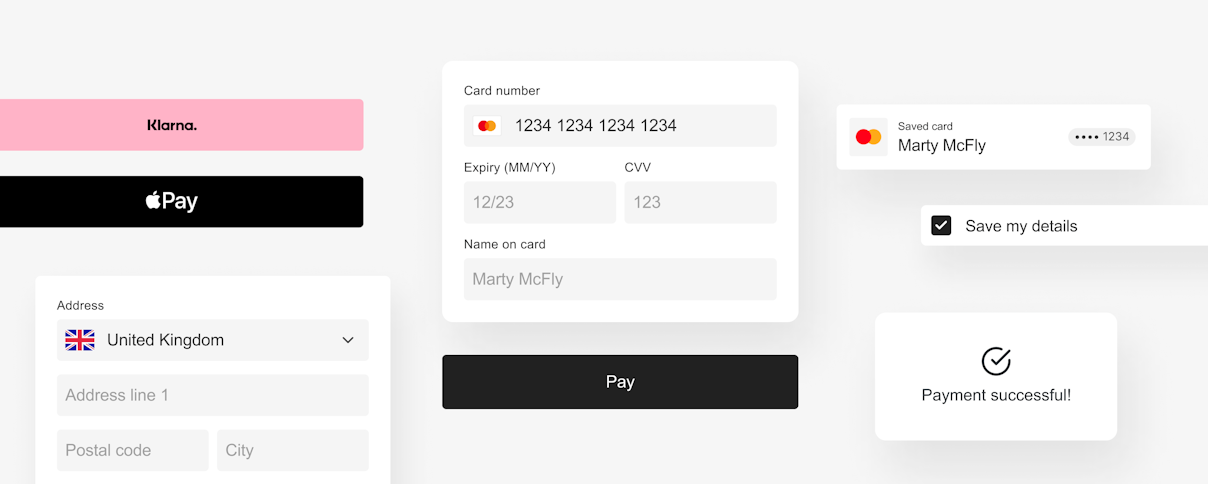 Reordering conditions. Rearrange the conditions of your checkout builder to eliminate rule overlaps in your checkout logic, and ensure the right condition is always triggered at the right time.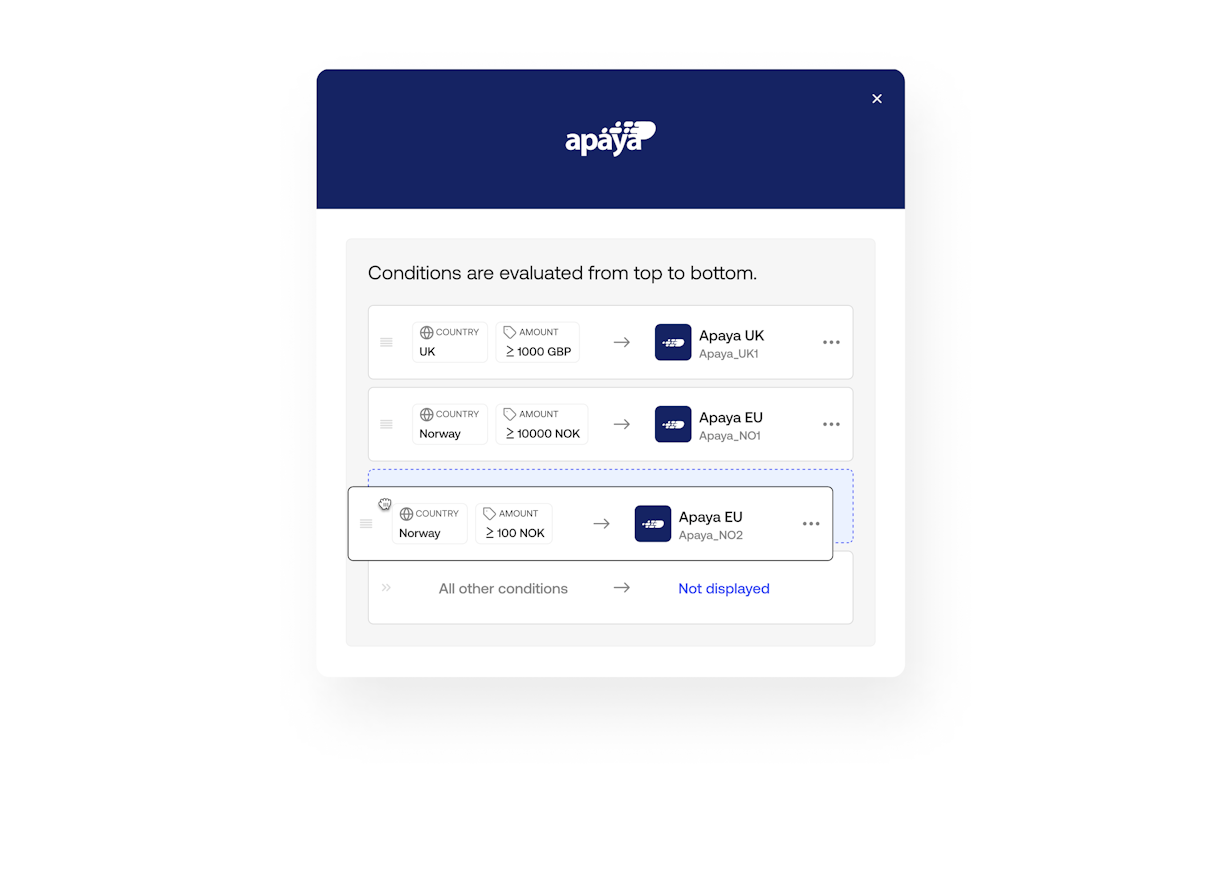 Fallback payment method conditions. Choose default payment methods for your checkout. For example, you can keep a specific payment method always enabled,  regardless of your customer's region.
Processing
BIN data backfill service. We're leveraging BIN data returned from authorization requests to processors to identify card features and improve data accuracy.
Want to stay updated? Check out our Product Updates feed and subscribe to get notified about new features, and follow us on LinkedIn and Twitter. 
Talk to us about getting started with Primer today.