Payment orchestration has been one of the hottest payment topics over the past few years. And for good reason. You don't need us to tell you how the payment landscape has become infinitely more complex over the last decade. Today, you need to integrate and manage connections with different payment processors, payment methods, and ancillary services like fraud prevention providers to run payments effectively on a global scale.
And there is a moment in nearly every business where this payment complexity goes from something they can begrudgingly accept to a pain that's too sharp to ignore. 
Perhaps your engineering team is spending most of their time debugging payments, meaning improvements to the core platform are getting pushed back. Maybe your authorization rates have fallen off a cliff, and you're stuck for ideas as to why. Or could it be that your executive team is mad you're saying it'll take three months to enable payments in the new market they want to move into immediately?
You may have experienced these pain points already. Or you might be proactively trying to avoid them, which is why you're exploring payment orchestration. 
But now the question you're asking yourself is: what are the differences between all these providers saying they do orchestration? It's a good question. 
The payment orchestration market has become crowded in recent years. And the differences between providers are often subtle. But that's payments, right? The devil is always in the details. And it's the details that'll guide you toward a platform that unleashes the full potential of payments.
Let's look at five considerations when selecting the perfect payment orchestration provider.
Does the platform offer the flexibility your business needs?
No two businesses have the same requirements when it comes to payments, and you need to ensure the platform has the flexibility to meet your business's unique needs. In some cases, that's obvious; for instance, you must ensure the platform has integrations with all your critical payment services. However, flexibility extends beyond these connections. It also includes: 
Compliance: Can the platform flex to meet the unique compliance obligations of your industry or markets in which your business operates? 

Experience: Can you localize the checkout experience in just a few clicks, availing the most relevant payment methods and presenting it in the local language? 

Integration: Does the platform offer a low code drop-in option and a more advanced headless option?

Optimization: Does the platform offer you the tools and data-driven insights to empower you to optimize your payment flow for performance, cost, or risk? 

Workflows: Does the platform provide an intuitive UX that allows you to easily build, duplicate, and manipulate payment workflows?
Remember, when the last thing you want is being locked into ways of working dictated by the platform provider. It's your business, your payments; you should be able to do what you need without compromise.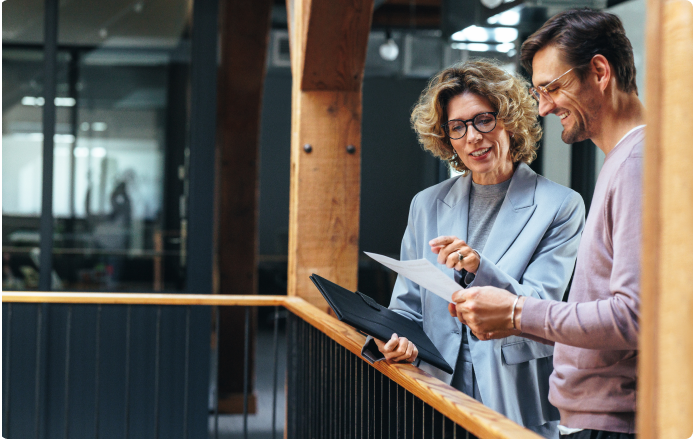 The core functionality of an orchestration platform is the ability to bring all payment services into one platform and route payments optimally. But that shouldn't be all it offers. By sitting above all your payment services, there are a host of value-added services an orchestration platform should offer to empower you to optimize your payments and capture more revenue. These include tools to 
Implement automatic fallbacks to recover revenue. 

Unify the 3DS experience across all your payment flows.

Smart route payments using advanced machine learning and AI capabilities.

Utilize network tokens across all your payments without code to simplify token generation, application, and management.
It's worth digging into the details when it comes to smart routing. The term is used interchangeably and means different things to different providers. Most importantly, not all leverage machine learning and AI, which could leave you one generation of technological innovation behind from the offset. 
Does the team behind the platform have the knowledge and experience to support your success? 
In reality, every orchestration provider should offer high levels of essential support. If they don't, they won't keep customers for long. But there can be sharp differences in the other aspect of service: customer success.
 In an area as complex as payments, having an expert partner by your side to navigate the changing ecosystem, proactively work to find new opportunities for optimization, and be readily available to answer questions is priceless. Ask your shortlisted providers about their approach to customer success and ask for a reference call with a live customer to validate their claims.
See how merchants unlock success with Primer.
Does the platform offer advanced analytic capabilities? 
When you're checking out a potential new provider, it's not only about how much data they have. It's about the tools they give you to extract, refine, and transform that data into actionable insights. 
Key aspects to assess include the capability to
Synchronize data tailored to your preference directly to your data warehouse or export it as a .csv file for your finance and operations teams to scrutinize.

Establish real-time alerts for sudden spikes or drops in pivotal performance metrics.

Leverage sophisticated charts, filters, and dashboards to scrutinize your payment data with the desired granularity.
You may have payments you process outside of your payment orchestration platform. If you do, see if your shortlisted platforms can ingest that data and give you complete visibility across all your payment flows. 
Does the platform have features that extend its use case beyond payments? 
As payment leaders look to take a more strategic role in their organization, it's also worth exploring the value your new orchestration platform can add to teams outside your own. For example, some platforms allow you to integrate third-party services into your payment workflows, enabling you to build powerful use cases. One example is empowering customer support to quickly solve payment issues with VIP customers by automatically creating ZenDesk tickets if payment is declined.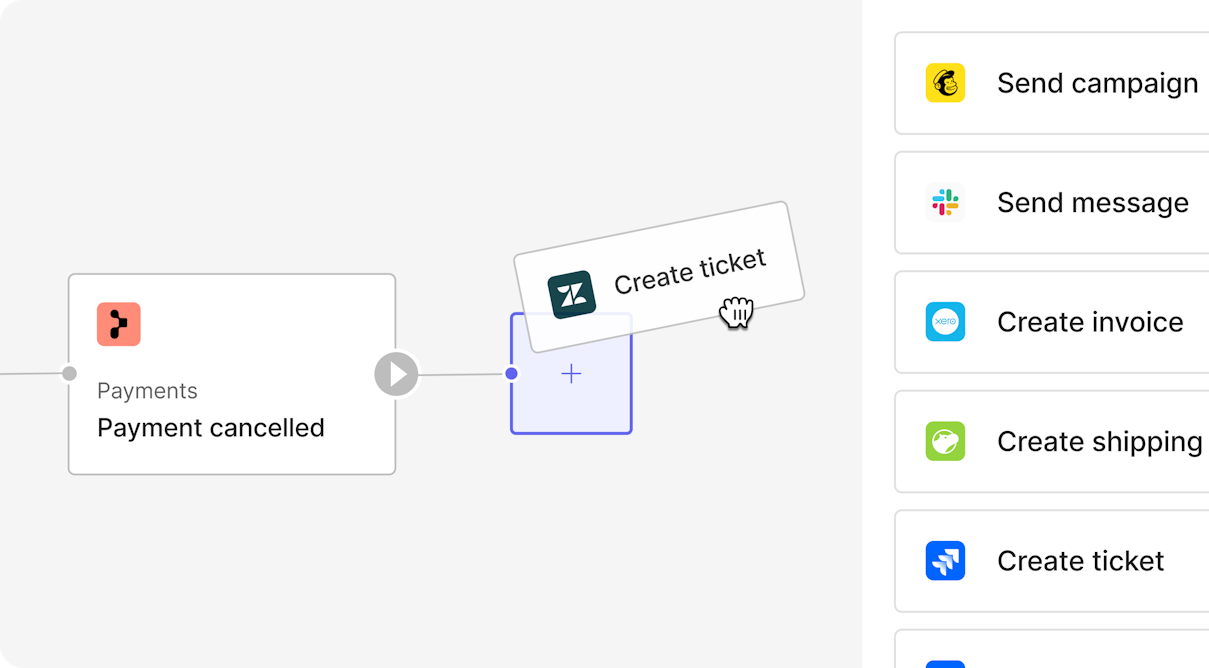 Discover more considerations when selecting an orchestration platform.
Hopefully what we've covered here has helped kick-start your thought process around what questions to ask when evaluating different orchestration platforms. If you want more, we've put together a comprehensive guide. It gives you everything you need to consider the different providers and make the right choice when selecting an orchestration platform to meet the needs of your business today and tomorrow.